5-star Shopper Approval & 1100+ 5-star Reviews

Don't be fooled by distributor names such as "aFe Power Sprint Boosters" or others. We're aware that companies will brand Sprint Booster as their own. Keep in mind that when you shop with SprintBoosterSales.com our expert technicians will make sure you get the exact information you need so that when you are ready to purchase a Sprint Booster you'll be confident and safe shopping with us. We pride ourselves on making the process as fast and easy as possible. On top of that we give you FREE shipping and a 30-day money back GUARANATEE. No questions asked.
These days, cars just don't have the oomph they used to.
No matter how hard you cram your pedal into the floorboard, the "pedal lag" is undeniably there. That's because modern cars are governed by an electronic throttle. And an electronic throttle gives you hesitation when you press the gas.
And that's where Sprint Booster comes in.
---
Plug In

&

Take Off!
So what is a Sprint Booster?
Sprint Booster is an easy to install, plug-n-play device that reprograms the acceleration signals in your stock ECU. So, when you press on your accelerator – you'll immediately know. Hit the gas and YOU GO! Eliminate throttle lag. Eliminate hesitation. Eliminate the expecation of instant delivery. Just get INSTANT pedal response.
---
Here's How Sprint Booster Works
The graph below shows the factory throttle setting (orange line). Steady and slow. But with Sprint Booster, you eliminate throttle lag (blue line). And to be clear... despite what others claim - a Sprintbooster DOES NOT give you added horspower. It gives you INSTANT RESULTS so you have instant pedal response, increased control and it feels like you have more power because it eliminates the fly by wire throttle lag.
And with instant results like this, you're going to rediscover how fun it can be driving your car.
Check out some of Sprint Booster Power Converter reviews at our Reviews Page and see what our customers have to say.
Drive-By-Wire Throttle System Booster
These Drive-By-Wire throttle systems are robbing your car of performance and how it should feel when you drive .
Read our article about how a Sprint Booster V3 acts as a throttle body booster to beat your cars drive-by-wire lag and make it feel like how your car should drive out straight out of the factory.
---
It's An Easy DIY Install Too
In most cars, our Sprint Booster Version 3 simply plugs into your gas pedal module - no need to cut any wires, no need for any mechanical expertise. And it will not interfere with your automobile's existing electronic throttle modules (electronic injection, ABS, etc.) or other power performance modifications you may have made to your car.
---
Free Shipping and 30-Day Money Back Guarantee
---
We will FREE SHIP ANY Sprint Booster V3 to customers within the contiguous United States (includes Hawaii and Alaska.)
Unfortunately, because of fitment issues, duties, tracking, cost of shipping and other factors, we cannot offer our products to customers in other parts of the world including other states and territories of the United States.
---
See the Results Right Away
The moment you plug in your Sprint Booster V3, you'll experience an improvement and responsiveness to the touch of your accelerator.
* At low revs, the engine responds at approximately half the time in comparison to before.
* Time delay is almost zero when accelerating in 3rd & 4th gear and when the engine is mid-range.
* Big differences in the higher rev range.
* A noticeably improved response for downshifts and safer overtaking. Resulting in safer passing.
* Overall safety... And more fun on the road!
Perfecting The Sprint Booster
Learn about how Sprint Booster and SprintBoosterSales.com became the first and leading throttle response product in it's industry.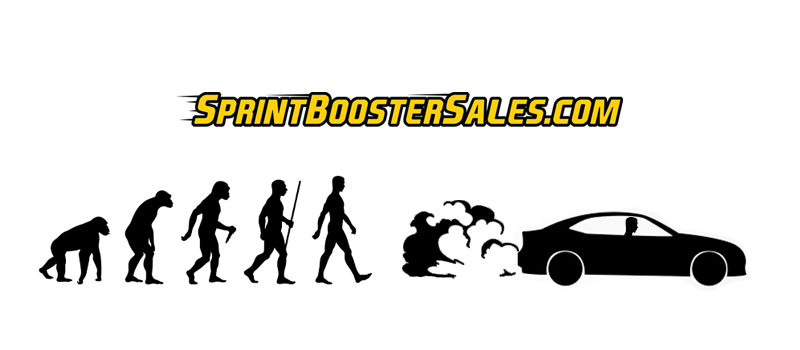 ---