The Differences Between Sprint Boosters And Others
We found this video on YouTube and felt it was a fair and unbiasted reveiw of "Sprint Booster vs Pedal Commander vs BMS Pedal vs Pedal Box vs Injen Pedal Pro vs China vs Hike It." Courtesy of Master Chief.
l
Sprint Booster is the original and leading throttle controller on the market.
Nowadays there's other throttle controller products are made to be comparable to Sprint Booster. But not all brands have the same features that a Sprint Booster has.
Pedal Commander vs Sprint Booster V3
Lets look at the two leading Power Converters - Sprint Booster vs Pedal Commander.
The Control Switch
Perhaps one of the biggest differences between Sprint Boosters and Pedal Commanders is the size of the switch.
Pedal Commander is a heavier and bulkier product than a Sprint Booster. / Sprint Booster is small enough to make it hardly noticeable when installed.

---
TRY SPRINT BOOSTER AND SEE WHY IT'S #1 IN THROTTLE CONTROLS
Use Promo Code DIFFERENT5

---
Pedal Sensitivity Modes
Sprint Booster and Pedal Commander both have adjustable pedal sensitivity modes to give the driver more control. (Please note that while your car will feel quicker off the line, this power converter does not increase horsepower but it will make driving more fun.)
Pedal Commander has 30 Modes
Pedal Commander has an eco mode, a city mode, and two sport modes and uses a "4 raise" and "-4 low" as their mode adjustments. This gives you 30+ modes.
Sprint Booster has 36 Modes
The Sprint Booster V3 Power Converter features 3 acceleration modes and 2 Safety modes. Acceleration modes are: OFF, SPORT, & RACE modes.
With the booster in OFF, your car operates with the stock throttle response.
SPORT mode offers a 30% response improvement.
RACE mode gives you the maximum 60% throttle boost.
And both SPORT and RACE modes come with 9 sub-modes so you can fine-tune your throttle response to match your exact driving needs. That makes 36-models in total.
(Editor's note: We've been told by several customers, that after initial playing around with all the modes, they finally settle on their perfect mode and leave it there. But the playing around bit is fun.)
2 Safety Features Too
The Sprint Booster V3 Power Converters also features two safety modes: valet and pedal lock modes.
In Valet mode, the booster ACTUALLY LIMITS ACCELERATION by up to 75%. This decrease in throttle response prevents anyone from abusing your truck.
The Pedal lock mode (or theft protection mode) totally disables your throttle so no one can even drive your car away.
These two security modes are protected by a PIN that you simply program into the device.
---
Other Throttle Converters In The Market
Injen Power Converter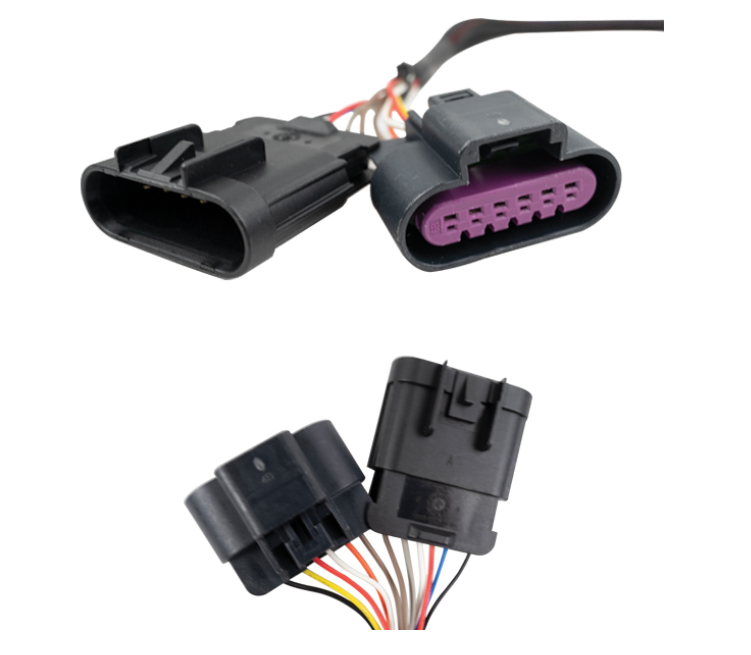 A relatively new comer from China, these guys are pushing their product very hard. Price is $279.99 Details are limited but basically these are their unique selling points:
Compatible with most Aftermarket Programmers.
The built-in high-speed processor greatly improves throttle signal response time
Sport Mode: 9 levels, suitable for mountain roads and racing
ECO Mode: 7 levels, for driving in city areas which can improve fuel economy
And This product is not currently CARB exempt and cannot be shipped into the following states: CA, CO, CT, DE, ME, MD ,MA, MN, NY, NJ, OR, PA, RI, VT, WA
------------------------------------------------
Pedal Box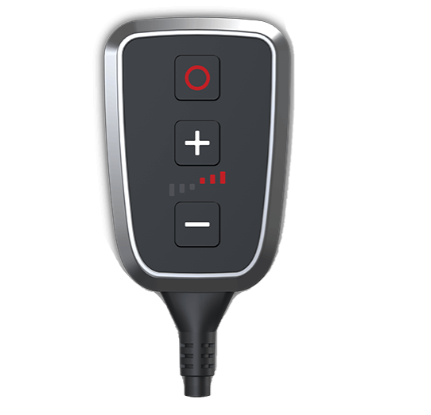 An addition from Germany is Pedal Box. Price is $299.99
Pedal Box Highlights include:
Four programs for more fun: City, Sport, Sport+, Stock




More than 20 settings available




PerfecTune: Automatic custom tuning for your individual car




High quality design with soft-touch haptics
------------------------------------------------
PedalMonster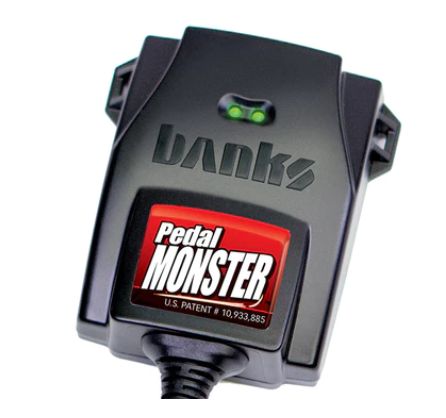 Not a lot to say but here's their pitch - the world's smartest throttle controller, featuring patented Reverse Safety and ActiveSafety.
Price is 364.99
---
So, Shouldn't YOU Be Joining The Club?
Find a Sprint Booster Made For You!