How Sprint Boosters Makes Your Porsche Better
By side-stepping your FACTORY SET throttle, Sprint Boosters give you direct "throttle control."

And to be clear, it's not making more horse-power, it's making your Porsche more responsive by drastically improving your Porsche's throttle response time and giving you INSTANT GO POWER.

You might be saying to yourself that there's not that much throttle delay in your Porsche, or maybe any at all in your throttle to start with, but give the Sprint Booster you will be pleasantly surprised how it changes your 911-Carrera, 911-GT2, 9-11 GT3, 9-11 Turbo, Panamera, Cayenne, Boxter, Cayman, or Macan.
Eliminate your throttle's slow response time and bring instant power back to your pedal

--

Guaranteed!
Upgrade your Vehicle's Performance to Sprint Booster V3 TODAY!


Please Note:

Sprint Boosters are

confirmed to work with USA Market cars only.

We cannot guarantee compatibility with cars made for sale outside of the US market.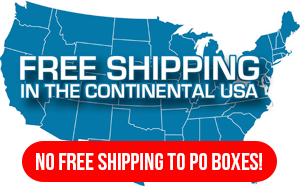 ---
Reviews
"OMG!!! I have to admit I was skeptical that the Sprint Booster would make any improvements. I have a 2008 Cayenne Turbo that has been heavily modified (~750 HP), car runs great and always exciting to drive. But because Porsche has made it virtually impossible to spin the wheels even with the traction control turned off (a safety feature) It always left me feeling I needed more power. Part of how I ended up going overboard with the modifications. I installed the Sprint Booster yesterday revved the engine a few times, thought I could hear a difference but wasn't sure and thought my skepticism was valid. Took her out on the road, laid on the gas and OMG! all four wheels broke loose! You made a believer out of this Porsche driver!"
---
"A couple of weeks go I went to xxxx Porsche, The sales rep suggested I try the boxter S that was fitted with one of these devices. While I was skeptical, I tried it anyway. Woooow, felt like another 30-50 horses strapped on."
2002 Porsche 911, 2008 Mitsubishi Outlander (5 stars)
---
"Unbelievable device, changes not only throttle response, but also auto gearbox behavior, making for a much more responsive drive. Excellent value for money!"
2006 Porsche Cayman S (5 stars)
---
"My otherwise wonderful Porsche Cayman S had a noticeably ""lazy"" relationship between the throttle pedal and the actuation of the tb butterfly. Since I am fortunate to drive AMG's and many other fine vehicles as a MB dealership service manager often, I can tell all skeptics without hesitation that this product will improve throttle response dramatically. This makes the engine ""feel"" much more responsive, especially at the smaller throttle angles commonly in use during driving on the street. Highly recommended!"
981 Porsche (5 stars)
---
"I installed this on my 981 and it completely removed the throttle lag. I had my Wife test drive it and She agreed. I love it."
Porsche Macan S (5 stars)
---
"Vehicle: 2015 Porsche Macan S
Driving Style: Sporty
Sprint Setting: Race (red) = 2
Easy installation and does exactly what you expect it to do. More feedback throughout the pedal travel."