---
| | |
| --- | --- |
| Key Benefits | |
| • Eliminates throttle lag | • Sport & Race mode |
| • Instant acceleration response | • 30-Day Money-Back |
| • Increases performance | |
---

How Sprint Boosters Makes Your Mercedes E-Class Better
By side-stepping your FACTORY SET throttle, Sprint Boosters give you direct "throttle control."

And to be clear, it's not making more horse-power, it's making your Mercedes E-Class more responsive by drastically improving your Mercedes throttle response time and giving you INSTANT GO POWER.


Easy Installation On Your Mercedes E-Class
It's as simple as plug-n-play in your Mercedes E-Class! No special tools. No expertise. Estimated install time is 10-15 minutes.

Secondary Features - Valet Mode and Pedal-Lock
Valet Mode

When in Valet mode Sprint Booster limits the acceleration of the vehicle by 55 % – 65% – 75% (comes in 3 selectable levels). The Valet Mode is activated/deactivated through a 3 digit PIN. By limiting the acceleration there will be a significant reduction in the vehicle's performance (Power and Torque).

Pedal-Lock

The Pedal Lock mode provides extra protection against unauthorized vehicle use. The driver can deactivate the acceleration ability of the vehicle when it's stationary through a 3 digit PIN. When Pedal lock is enabled the acceleration gets disabled and the vehicle stays on idle until you enter the correct PIN.
---
Eliminate your throttle's slow response time and bring instant power back to your pedal

--

Guaranteed!
Upgrade your Vehicle's Performance to Sprint Booster V3 TODAY!


Please Note:

Sprint Boosters are

confirmed to work with USA Market cars only.

We cannot guarantee compatibility with cars made for sale outside of the US market.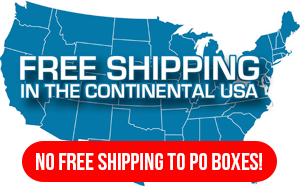 ---
Reviews
The feeling of driving is WONDERFUL!!!
2002 Mercedes-Benz E240 (W210) - Stars: 4 of 5

---
My car lost 500 lbs. Can't believe the response. Naysayers say just put the accelerator down more. WRONG !!!! There is more to this than what is being said. Highway in Red Mode is awesome right to redline/pedal to the floor.
2006 Mercedes CLS500 - Stars: 5 of 5

---
"Hey guys, I'm back for a bit, just visiting. Sprint Booster is great!! I can confirm that along with all the great stories already on here. When I posted about it a few months back, a lot of people were skeptical about this, but now there's so many of us using it. On the E60, it was insane, I currently have it on my CLK, it really improves the car A LOT!! What I do notice though, and if you guys care to discuss this, if you put the car on Sports mode (DS) do you guys feel like the car shifts abruptly sometimes? Like its hard to drive smooth with this thing, but its damn fun to drive like you stole it. If any of you guys have both an MB and a BMW, try to get it for both, I think the MB shifts much smoother with the SB installed than the BMW, maybe its because of my driving style, but still recommend it to ANYONE!!"
---
"The sprintboostersales.com website provided a simple and efficient purchase experience, allowing me to select and purchase the correct Sprint Booster 3 unit for my car. There's plenty of good information on the website regarding what this device does and how to install it.
---
It is a simple and quick job to install the Sprint Booster 3; I could have done it myself at home but my mechanic was interested to see how it worked so we did it together at his hop. The only difficult part has nothing to do with the unit, it's more "how to route the wiring cleanly behind the dashboard's under panels" which was when I was glad we did it there. All together, it took twenty-five minutes to install.
---
The Sprint Booster 3 unit improves the throttle response of my car (2006 Mercedes-Benz SLK280) to what I wanted it to be. It raised no errors or notifications after installation, and the two curves with nine levels allowed plenty of adjustment range to tune the throttle action to exactly what I wanted. It has improved overall performance and safely (in the ability to respond quickly to situations on the road) by a good margin."
2006 Mercedes-Benz SLK280 - Stars: 5 of 5

---
"Bought a SB module for my Mercedes ML63 AMG. Website was intuitive, payment was easy and product arrived promptly. Very easy transaction.
Every Mercedes I've owned has come with a relatively "soft" gas pedal and I've had good luck with SB modules in the past. Install was simple and the end result was more than I expected. Given my car has a 5.5L twin turbo engine, the acceleration and torque with the SB is ridiculous. Night and day difference. Don't get me wrong, the car was fast before, but now without the pedal there is much quicker acceleration and less gear hunting even when I'm in comfort mode.
I've heard some people say pedal boxes are nonsense and that they can get the same effect by just stepping on the gas more. Wrong! I will speak from experience that I have had terrific results every time I've used SB; three AMG Mercedes cars and one Porsche. If you have a turbo car, you have no idea what you are missing."
Mercedes ML63 AMG - Stars: 5 of 5

---