2011 to 2022 SUBARU Crosstrek & XV Sprint Booster V3
Fits: 2011, 2012, 2013, 2014, 2015, 2016,
2017, 2018, 2019, 2020, 2021 Subaru Crosstrek
Sprint Booster Power Converter V3
Find more SUBARU Options Here
---

Additional Information:
---
| | |
| --- | --- |
| Key Benefits | |
| • Eliminates throttle lag | • Sport & Race mode |
| • Instant acceleration response | • 30-Day Money-Back |
| • Increases performance | |
---

How Sprint Boosters Makes Your Subaru Crosstrek & XV Better
By side-stepping your FACTORY SET throttle, Sprint Boosters give you direct "throttle control."

And to be clear, it's not making more horse-power, it's making your Subaru Crosstrek & XV more responsive by drastically improving your Subaru Crossrek & XV's throttle response time and giving you INSTANT GO POWER.
Easy Installation On Your Subaru Crosstrek & XV
It's as simple as plug-n-play in your Subaru Crosstrek & XV! No special tools. No expertise. Estimated install time is 10-15 minutes.

Eliminate your throttle's slow response time and bring instant power back to your pedal

--

Guaranteed!
Upgrade your Vehicle's Performance to Sprint Booster V3 TODAY!


Please Note:

Sprint Boosters are

confirmed to work with USA Market cars only.

We cannot guarantee compatibility with cars made for sale outside of the US market.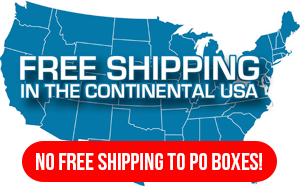 ---