Think the Sprint Booster Is A Gimmick, Right?
---
How could a Sprint Booster improve the throttle response and enhance the driving experience of your Porsche? Well let us show you that it works exactly how it's advertised.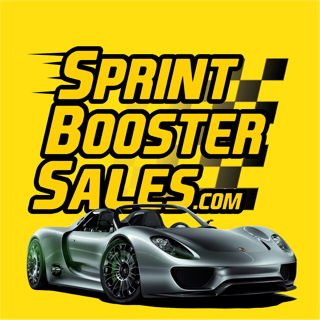 The Sprint Booster is available for many different Porsche's and lots of other vehicles as well. If you're not familiar with it, it's a small module that plugs in between the ETC and the wiring harness.
It improves the throttle response time and eliminates the lag between you moving the gas pedal and the powertrain, giving you exactly what Sprint Booster is advertised to do.
You might be saying to yourself that there's not that much throttle delay in your Porsche, or maybe any at all in your throttle to start with, but give the Sprint Booster a shot and you might be pleasantly surprised how it changes your 911-Carrera, 911-GT2, 9-11 GT3, 9-11 Turbo, Panamera, Cayenne, Boxter, Cayman, or Macan. 
Scroll down for thoughts and reviews on Sprint Boosters for Porsche's
---
PANAMERA, PORSCHE
FIRST_PORSCHE
Registered User
Join Date: Oct 2014
Location: Michigan
Posts: 46
Rep Power: 6
Installed sprint booster v3 today on PTT
My Sprint Booster v3 was delivered today and I installed and test drove the car. The difference is very noticeable and i truly didn't expect the level of difference I'm experiencing. I took .04 seconds off my 0-60 time for a car that is already fast. I can't believe this mod is so easy to install and makes driving that much funner. I'm keeping this for sure...
- 6speedonline.com
---
Bobby Buggs
Registered User
Thread Starter
Join Date: May 2018
Location: Fla
Age: 55
Posts: 89
Rep Power: 0
Quote:
Originally Posted by Yankee
Makes a lot of difference. If you turned on Sport or Sport Plus it adds a ton more boost.
I was not sure this was possible but for the last couple days I have been watching the boost gauge and it is true. Even without sport mode enabled Boost comes on much faster and more frequently. To me it almost takes the place of a tune since the manors of the car are changed drastically especially in race mode. With no tunes available for the 3.0TT this represents a great option to get this build in beast mode for very short $$ with something thats 100% reversible. 
Im very interested to meet up with Lgarcia next weekend to see if he agrees with my assessment since he has a stock 3.0TT as well.
- 6speedonline.com 
---
LGARCIA
Registered User
Join Date: Jun 2018
Location: South Florida
Age: 45
Posts: 116
Rep Power: 5
I met up with Bobby Buggs in Naples, FL today and drove his Panamera 4S. He has added the Armytrix exhaust which brings the exhaust sound to another level, it can be driven mild, barely louder than stock.....OR wild, nice and loud but throaty as you rev it. Now on to the Sprint Booster, in Sport it is plenty responsive and wakes up the throttle as others have mentioned, it does remove the lag making the driving experience way more sports-like. In Track setting (or the highest setting) the throttle is tons of fun, for sure this thing works! Half throttle feels like full pedal to the metal. For less than $300 seems like the way to go, the combination of the exhaust and the Sprint Booster make the Panny a different animal.
- 6speedonline.com
---
Customer Review
December 29, 2018 by
rgfinnegan3
(CA, United States)
---
911, PORSCHE
skiracer13
Registered User
Join Date: Jul 2017
Location: Colorado
Age: 58
Posts: 88
Rep Power: 5
I had one on my '02 911 C4 cab and loved it - noticeable improvement on throttle tip-in due to that drive-by-wire system. Have not tried it on my PTT as I don't notice the same lag or delay.
- 6speedonline.com
---
MrPrice
Registered User
Join Date: Aug 2013
Location: PA
Posts: 442
Rep Power: 32
Modern cars cause use a drive by wire system, and on some cars the delay is longer than others. Some people like me notice it more than others. I have throttle controllers in almost every car that I have. The advantage to these controllers is that there are times you don't want it to be on, and when you do not, you can turn it off. I have had many handheld tuners (Open Flash, Cobb) none of them will do what the throttle controller can do. Porsche has made the connector a bit easier to get to (on a 996 you had to go up under the dash), it is now attached to the pedal.
- 6speedonline.com
---
timccloud
Registered User
Join Date: Mar 2011
Location: Australia
Posts: 1,098
Rep Power: 137
Sprinter boosters are fantastic cheap easy mod worth everyone of the 300 bucks they cost
- 6speedonline.com
---
Customer Review
2002 Porsche 911, 2008 Mitsubishi Outlander (5 stars)
"Unbelievable device, changes not only throttle response, but also auto gearbox behavior, making for a much more responsive drive. Excellent value for money!"
---
CAYMAN/ BOXTER, PORSCHE
Customer review
2006 Porsche Cayman S (5 stars)
"My otherwise wonderful Porsche Cayman S had a noticeably ""lazy"" relationship between the throttle pedal and the actuation of the tb butterfly. Since I am fortunate to drive AMG's and many other fine vehicles as a MB dealership service manager often, I can tell all skeptics without hesitation that this product will improve throttle response dramatically. This makes the engine ""feel"" much more responsive, especially at the smaller throttle angles commonly in use during driving on the street. Highly recommended!"
---
Customer Review
981 Porsche (5 stars)
"I installed this on my 981 and it completely removed the throttle lag. I had my Wife test drive it and She agreed. I love it."
---
MACAN, PORSCHE
Customer Review
Porsche Macan S (5 stars)
"Vehicle: 2015 Porsche Macan S
Driving Style: Sporty
Sprint Setting: Race (red) = 2
Easy installation and does exactly what you expect it to do. More feedback throughout the pedal travel."
---
If you're interested in an affordable, easy to install mod to make your Porsche even MORE enjoyable to drive,
Shouldn't YOU Be Joining The Club?
Find a Sprint Booster Made For You!