Dash Cams  On Sale Until Christmas Day
For now until Christmas, we're putting our new Dash Cams on sale as a special gift for you.  (These cameras fit any car.)  
Buy it as a stand alone sale and get a huge discount. 
Buy one with a Sprint Booster get the Dash Cam for HALF OFF with promo code - DASH !
These Dash Cameras feature a Sony sensor dash cam that presents images in 12M pixel resolution.  And with a super-wide 170° camera angle view, plus night vision, these dash cams are an inexpensive, feature-filled camera that's perfect to use in any car, any driver.

Easy to Set Up & Easy to Use – this dash cam is worry-free even for a first time user.

---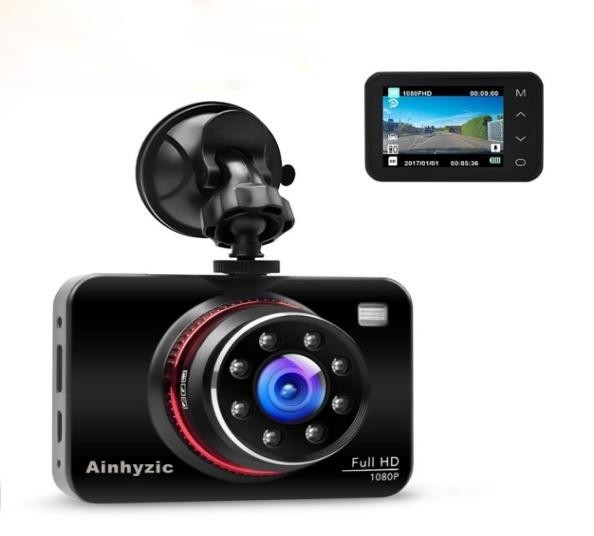 DASHCAM1 - is a forward facing camera. 
List Price = $57.95.  Sale Price = $45.95
---
These Dash Cameras feature:
Ultra-Wide Camera View  - With a Ultra-Wide 170° view this dash cam reduces blind spots and captures more details, to reserve the real scene.
Super Clear Night Vision - Night vision that extends to 8 meters (26.2 feet). The combination of a large aperture and a wide, high-dynamic imaging range ensures sharp, crystal-clear, color-accurate images at night and low-light situations.
Shock Sensing

-  In the event of collisions and other emergencies the camera will automatically lock the footage so that any accident scene can be truly restored.

24/7 Surveillance

– This dash cam will turn on automatically when it detects shocks or vibration and will then record the next 30 seconds of the occurance.

Easy to Mount

- The camera comes with all mounting hardware, cabling, power cord and a built in rechargeable 320mah Lithium-ion polymer battery.

 
Added Bonus  -  FREE 32G SanDisk MicroSD memory card. 
---
More Product Specifications:
•    Video Resolution 1080P ( 30 Frames Per Second ) 
•    Video Mode Loop recording/motion detection
•    Video Format H.264
•    Image Resolution 12M pixel
•    Seamless Video Recording
•    Automatic Video Recording  
•    Language Multiple Language
•    GPS Support(External optional)
•    Max External Memory 32GB