Improves Throttle Response, Won't Void Car Warranty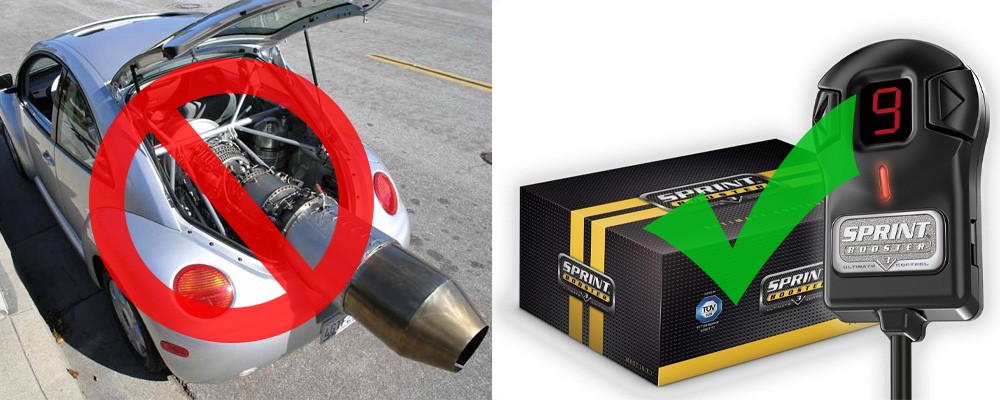 Are you looking for a way to give your car better performance and improve throttle response? Are you worried about voiding the warranty on your car if you install modifications?
No worries! Sprint Booster V3 doesn't void the warranty on your car! No matter you drive a Toyota or Chevy truck, or a BMW or Mercedes sports car, you'll never have an issue with your warranty when a Sprint Booster is installed.
If you're still worried, it's easy to disconnect the Sprint Booster from the pedal of your car. And it's so simple and fast that you could disconnect the throttle controller right before you take your car to get serviced.
Here's a few notes from forum members:
"I've had my on for well over a year, through service visits for transmission issues, engine issues, and the like. I never even bothered to hide the bright red wire - it's on display to anyone who cares to look. Never been denied warranty.." - advancedlogic
and..
"I've never removed my Sprint Booster, even when the dealership had my car for 9 weeks! 
 I did laugh however when my SA called and asked if I had taken the car to Dinan as it accelerated faster than any other 545i he had ever driven! 
" - flyingpuck
---
Shouldn't YOU Be Joining The Club?
Find a Sprint Booster Made For You!