---
| | |
| --- | --- |
| Key Benefits | |
| • Eliminates throttle lag | • Sport & Race mode |
| • Instant acceleration response | • 30-Day Money-Back |
| • Increases performance | |
---

How Sprint Boosters Makes Your BMW 5-Series Better
By side-stepping your FACTORY SET throttle, Sprint Boosters give you direct "throttle control."

And to be clear, it's not making more horse-power, it's making your BMW 5-Series more responsive by drastically improving your BMW 5-Series' throttle response time and giving you INSTANT GO POWER.
Easy Installation On Your BMW 5-Series
It's as simple as plug-n-play in your BMW 5-Series! No special tools. No expertise. Estimated install time is 10-15 minutes.

1) Remove the harness connector from the accelerator pedal.
2) Plug the Sprint Booster Connector (red tab) into the pedal.
3) Attached the harness connector to the Sprint Booster Connector.

Fits these BMW 5-Series Models
520 | 523 | 525 | 528 | 530 | 535 | 540 | 550
Fourth generation (E39; 2001-2003)
Fifth generation (E60/E61; 2003-2010)
Sixth generation (F10/F11/F07/F18; 2010-2016)
Seventh generation (G30/G31/G38; 2017-2018)
Eliminate your throttle's slow response time and bring instant power back to your pedal

--

Guaranteed!
Upgrade your Vehicle's Performance to Sprint Booster V3 TODAY!


Please Note:

Sprint Boosters are

confirmed to work with USA Market cars only.

We cannot guarantee compatibility with cars made for sale outside of the US market.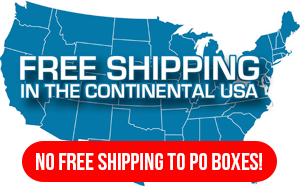 ---

Reviews

"I have one installed as well on my BMW '08 535i and it really does "wake up" the acceleration of the car...well worth it (IMO), eliminates the factory built in throttle delay so commonly found in today's drive-by-wire autos."
---
"I have just fitted a Sprint booster to my BMW E6 330d M Sport Touring in a very short space of time. I have just driven a few miles & WOW!! what a difference it has made, the first clue was when I pulled away on my gravel drive with a wheel spin, on the road it is amazing how hard it pulls it also makes the gearbox change faster."
---
"wow...yes it does make a big difference - its like my BMW 325ci has turned into an animal that i need to tame....very impressed..."
---
"It def. makes a noticeable diff in the responsiveness of the throttle. For those of you that came from E46 m3's its comparable to pressing the sport button. Because of this it def helps with the laggy shifts at low rpms. For the feel that you get from this it IS worth the money. I am very satisfied with everything: the cost, the short time it took to get here, and the ease of installation!"
---
"So tonight I installed the Sprint Booster. All I can say is, WOW! I am the most skeptical person when it comes to mods like this, but I have to admit that this mod is worth EVERY penny!!! For one, there is zero lag when taking off. You step on the accelerator and the car just takes off. When you drop it into 2nd, it pulls off again without any hesitation. The throttle response is just insane and it shifts very smoothly! The shifts from 3rd to 4th and beyond is fantastic as well! The car just wants to go, go go! If any of you have been considering this mod, DO IT! You will not be sorry. It's too bad BMW's don't come this way to begin with. Well, that about sums it up."
---
"I just installed mine SB on Sunday and echo everything else said by C's Bimmer. The 2-3 minutes it takes to self-install this thing is well worth it. As far as fuel consumption goes, it might be using a touch more but I think the biggest contributing factor is the temptation to let it all hang out. Now I definitely need a V1!!! Acceleration is definitely improved, not sure what that would translate to in 0-60 but you'll notice it trust me! Don't delay... Get one today!!!"
---
"Hey guys, I'm back for a bit, just visiting. Sprint Booster is great!! I can confirm that along with all the great stories already on here. When I posted about it a few months back, a lot of people were skeptical about this, but now there's so many of us using it. On the E60, it was insane, I currently have it on my CLK, it really improves the car A LOT!! What I do notice tho, and if you guys care to discuss this, if you put the car on Sports mode (DS) do you guys feel like the car shifts abruptly sometimes? Like its hard to drive smooth with this thing, but its damn fun to drive like you stole it. If any of you guys have both an MB and a BMW, try to get it for both, I think the MB shifts much smoother with the SB installed than the BMW, maybe its because of my driving style, but still recommend it to ANYONE!!"
---
"I just installed the SB, it took less than 10 minutes. I was trying to find a way to hide the wire but decided to leave it out as is. After I went for a quick test drive, all I can say is "If you don't have one, what are you waiting for?" BTW, this is my 1st mod ever to the E60. This mod is so easy and simple, you see the improvement instantly. Highly recommended."
---
"My friend just installed this on his 2005 545 and he loved it. The throttle response is greatly improved. He is about to get a software remap so he's also going to test the Sprint Booster after the remap. Several thousand miles of use here. No partial throttle "cruising problems" and no noticeable "dead" pedal position. The following graphic taken from Mini Mania's site partly illustrates how the effect feels to me. I could be very wrong in how I think this thing works, but lively engine response can't be denied. After completing two back-to-back, three hundred mile flat-out drives, I'm very glad the SB was there to help squirt me from a few potentially fatal circumstances; whether perception and reality are/were blurred for this product's contribution is of no consequence to me."
---
"Great product. Used it a few years ago on my Mercedes with good results. Got the V3 for my BMW X5 50i and I really enjoy the customizability. Especially having twin turbos being very selective turned out to be crucial.
BMW X5 50i - Stars: 5 of 5

---