Here's how to use our Promo Codes
---
First, add your Sprint Booster to your cart. You'll automatically be sent to the Shopping Cart page. Click or tap "Checkout".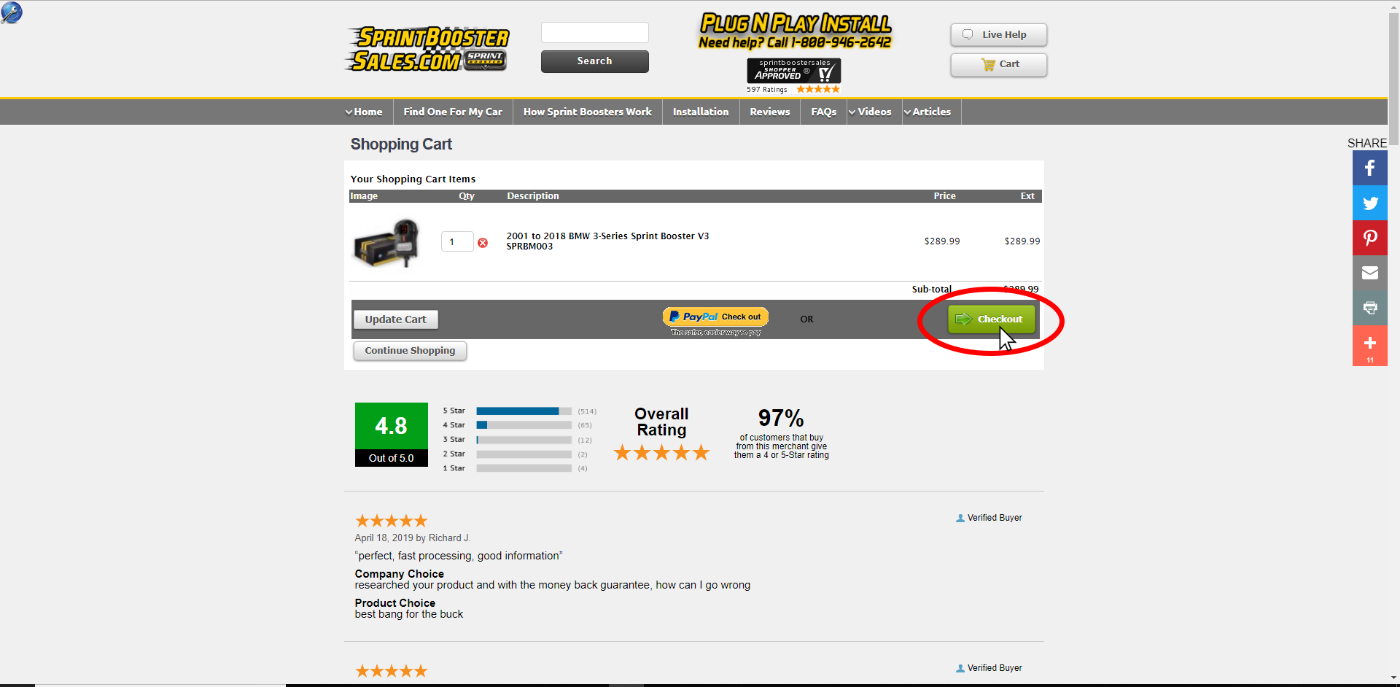 ---
Next, enter the required information (billing & shipping). Then click or tap "Continue to Next Step"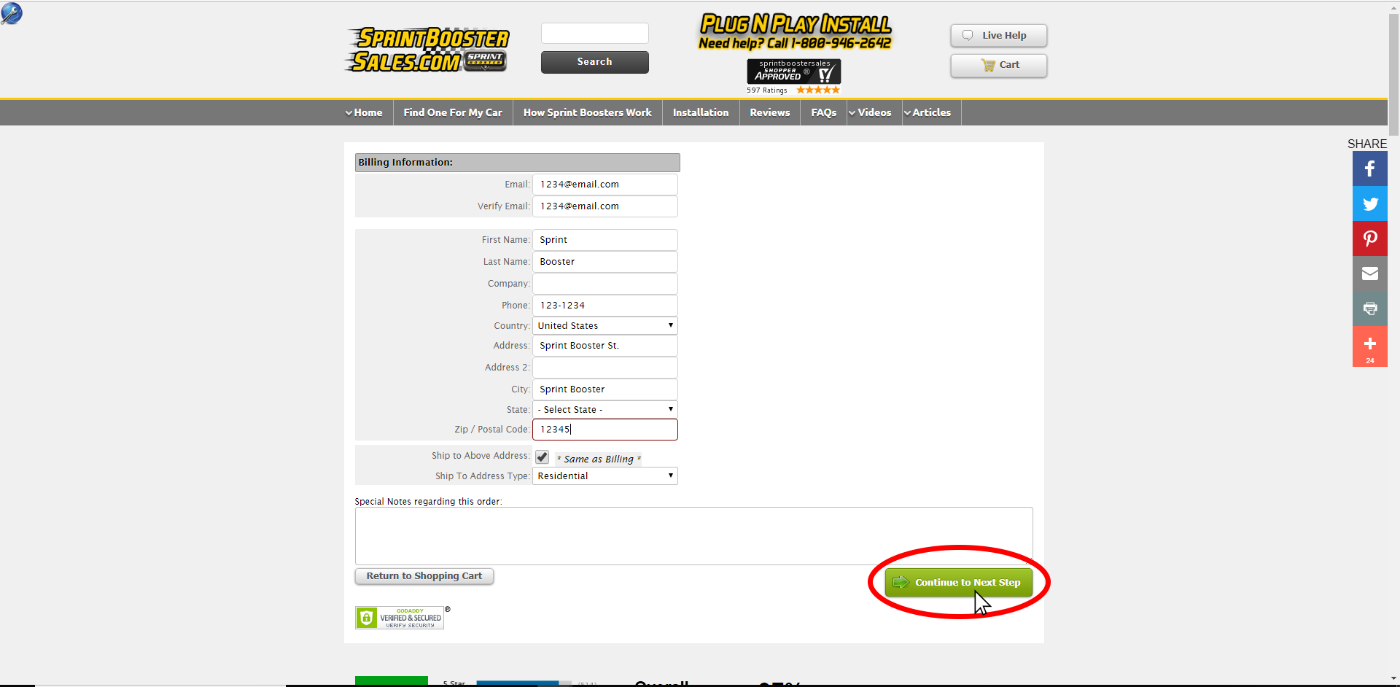 ---
This next screen is where you'll enter your promo code. Enter your promo code where it says "Coupon or Gift Certificate Code:". Then click or tap "Apply".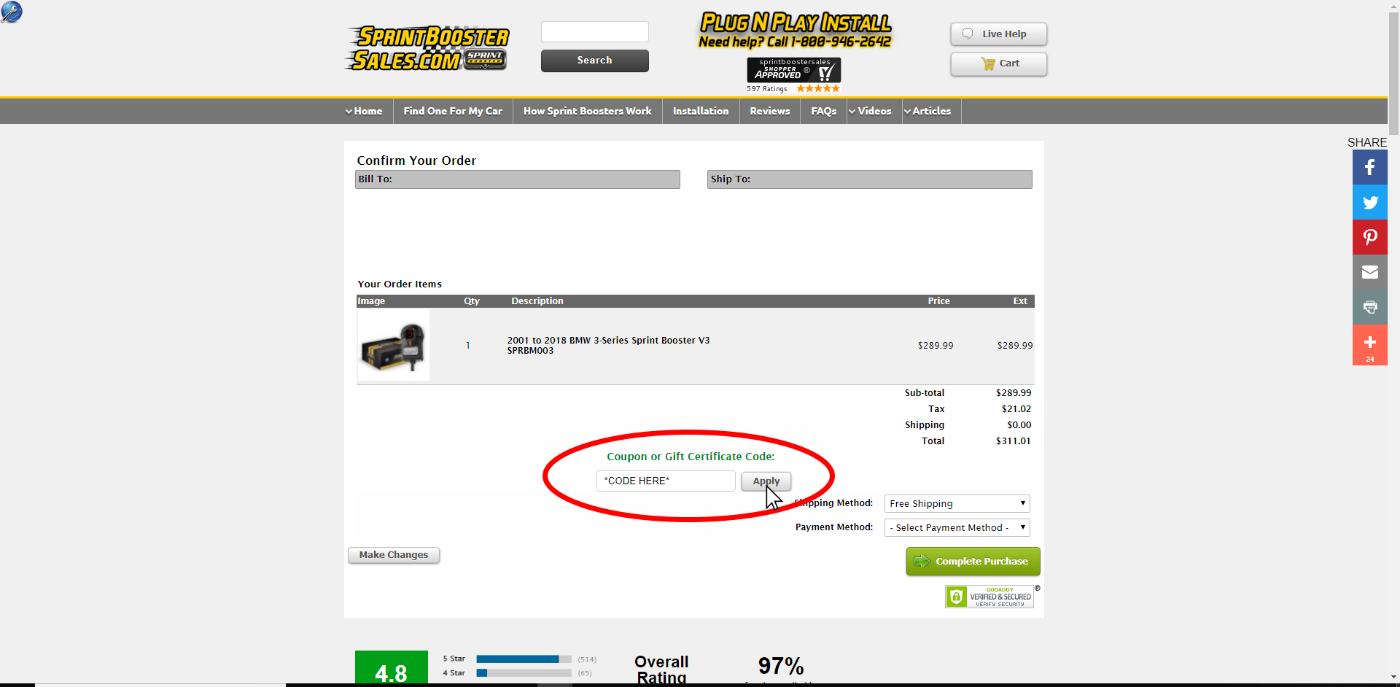 ---
You're promo code is now activated! Just click or tap "Complete Purchase".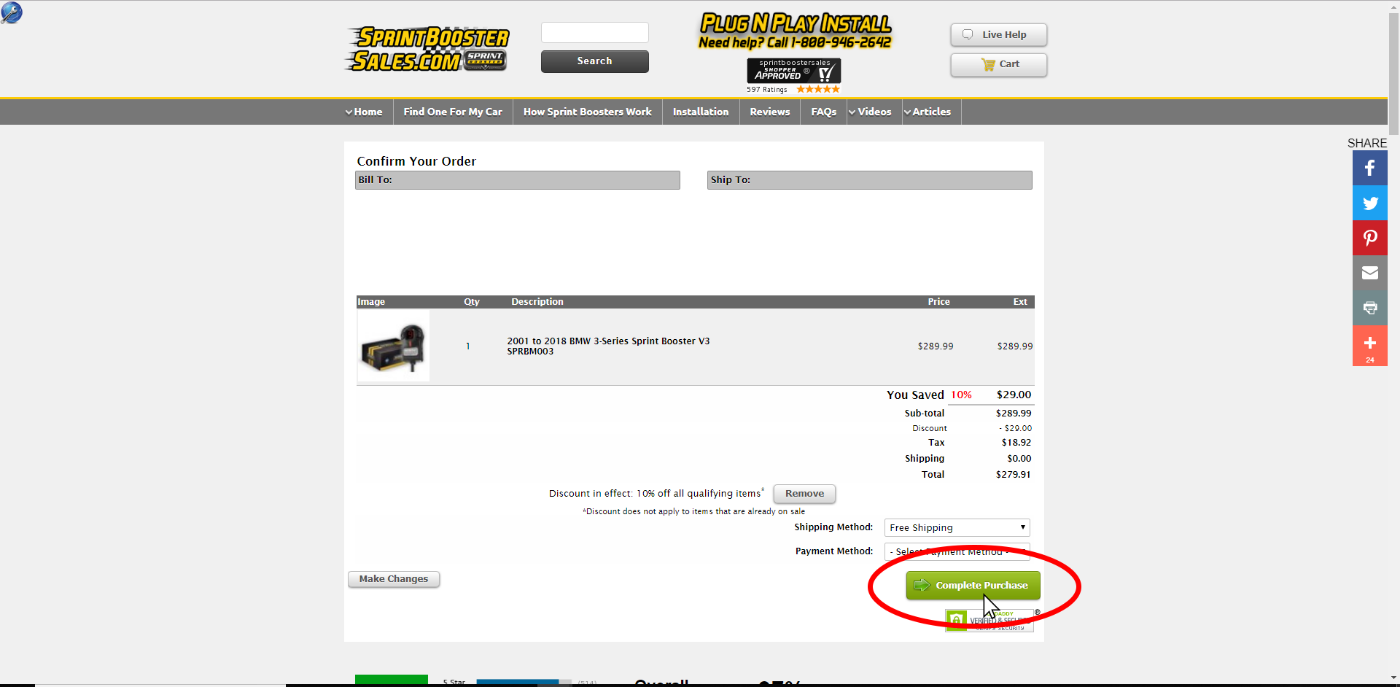 Shouldn't YOU Be Joining The Club?
Find a Sprint Booster Made For You!