What is a Sprint Booster?
Sprint Booster is a simple, plug-n-play part that overrides your Toyota's factory drive-by-wire setting and eliminates your throttle lag. This in turns improves your Toyota's acceleration by increasing the throttle response time. And by providing a quicker response time, you accelerate faster giving you a feeling of "Wow" every time you press on the gas. We Guarantee It!
---
How Exactly Does a Sprint Booster Work?
A Sprint Booster V3 overrides your Toyota's ECU's factory setting for a "gentle" acceleration and instead gives you immediate response when you hit the pedal. Making your Toyota feel like it should've when it was purchased.
---
Bypass the Drive-By-Wire
All makes and models now have drive-by-wires which reduces your ability to control how your car accelerates.
These drive-by-wire systems cause "throttle lag" and "rev hangs" in your Toyota, making it feel sluggish and can make the driver feel disconnected from the car.
Sprint Boosters are designed to bypass your drive-by-wire and provide your Toyota instant pedal reaction.
The Sprint Booster V3 will bring back the feeling of control and the connection between you and your Toyota.
---
What are the Features and Benefits of a Sprint Booster?
Sprint Booster comes with 36 adjustable levels and 3 preset acceleration modes that allow you to find the perfect setting Toyota.

The 3 preset acceleration modes are
- Sport Mode
- Race Mode
- Off
Valet mode allows the driver to reduce the power of the vehicle, just to be safe.
And with the perfect modes for your driving style your MPG shouldn't decrease. It could even improve it.
With a Sprint Booster you'll get
- Eliminated throttle lag
- Instant pedal response
- Increased acceleration
- Enhanced control and feeling
---
Is Sprint Booster used Off-road?
Not only will a Sprint Booster work for you Toyota on-road but it will enhance it off-road as well.

According to FourWheelNetwork writes

"we thought that the throttle might be too responsive in 4-lo off-road. Another pleasant surprise. The throttle reacted just fine in 4-lo, leaving plenty of control for carefully driving off-road, even with our 4:1 transfer case. In fact, the improved reaction time of the throttle gave us more control because we could use less throttle movement to get the power we wanted."
---
Eliminate your throttle's slow response time and bring instant power back to your pedal

--

Guaranteed!
Upgrade your Vehicle's Performance to Sprint Booster V3 TODAY!
Please Note:

Sprint Boosters are

confirmed to work with USA Market cars only.

We cannot guarantee compatibility with cars made for sale outside of the US market.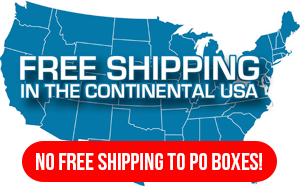 ---