How Sprint Boosters Makes Your Dodge Charger Better
By side-stepping your FACTORY SET throttle, Sprint Boosters give you direct "throttle control."

And to be clear, it's not making more horse-power, it's making your Dodge Charger more responsive by drastically improving your Charger's throttle response time and giving you INSTANT GO POWER.

Easy Installation On Your Dodge Charger
It's as simple as plug-n-play in your Dodge Charger! No special tools. No expertise. Estimated install time is 10-15 minutes.

1) Remove the harness connector from the accelerator pedal.
2) Plug the Sprint Booster Connector (red tab) into the pedal.
3) Attached the harness connector to the Sprint Booster Connector.
Secondary Features - Valet Mode and Pedal-Lock
Valet Mode

When in Valet mode Sprint Booster limits the acceleration of the vehicle by 55 % – 65% – 75% (comes in 3 selectable levels). The Valet Mode is activated/deactivated through a 3 digit PIN. By limiting the acceleration there will be a significant reduction in the vehicle's performance (Power and Torque).

Pedal-Lock

The Pedal Lock mode provides extra protection against unauthorized vehicle use. The driver can deactivate the acceleration ability of the vehicle when it's stationary through a 3 digit PIN. When Pedal lock is enabled the acceleration gets disabled and the vehicle stays on idle until you enter the correct PIN.
---
Eliminate your throttle's slow response time and bring instant power back to your pedal

--

Guaranteed!
Upgrade your Vehicle's Performance to Sprint Booster V3 TODAY!


Please Note:

Sprint Boosters are

confirmed to work with USA Market cars only.

We cannot guarantee compatibility with cars made for sale outside of the US market.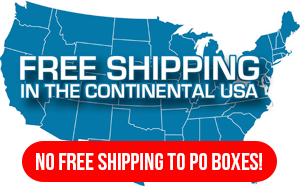 ---
"I love mine. I love the levels where I can set it depending on conditions.....for example.

It snowed pretty bad this morning....I turn my SB off and I was able to get more traction in the snow.....soon as it clears....BURNOUT TIME back in monster mode!!

If you want to have fun with your car...I would suggest it....some people think that it is not worth the $250 or whatever it is....but I beg to differ....

It is also stackable.... extra bonus for me....

It also will work for my Scat Pack I am planning on in the spring....

I can see it now.....485 HP/ Transformer Gen 2 / Sprint Booster / Custom Tune/ What a lethal combo!!!"
"I'm running the Overkill 93 tune and the Sprint booster. What I like about the SB is that with the press of a button you can go from factory setting with the delay to no delay at all (red light). When my wife decides to drive the car to town I can leave it off. Then when I drive I can push the button till it turns red and I'm ready for some neck snapping action.